It's been 8 years since we last saw Noah Wyle's Librarian grace our TV screens in TNT's 'The Librarian' films. Fans of the series have been craving more adventures since 2008's last film, 'Curse of the Judas Chalice'. Thankfully, all good things come to those who wait, as TNT has brought 'The Librarians' to series with a cast of new librarians ready to Help Noah Wyle's character "Flynn Carsen" fight the evil Serpent Brotherhood.
We sat down with the new cast and executive producer John Rogers at the New York Comic Con to see what's in store for these new Librarians!
Use the audio player below each pic to hear the long form roundtable interview with that cast member.
Leverage fans rejoice! Joining the Library is Christian Kane as the teams resident art expert, "Jake Stone". Interestingly, Christian talks about the different fighting styles he had to "forget" for Jake Stone, which differed from Leverages' badass Eliot Spencer. Also, Listen to Mauro gush over Christian as he tells him they are "Hair Brothers". Immediately after the interview, Mauro bought his own neck scarf and fingerless gloves, smh.
---
Rebecca Romijn plays "Eve Baird", the protector of the group and counter-terrorism expert. According to Rebecca, we can expect a whole lot of ass kicking! She's Mystique for crying out loud, remember how badass she made that character! Rebecca is also Coming fresh off of King & Maxwell, so she's definitely ready to kick ass.
---
Joining Rebecca is Lindy Booth's "Cassandra Cillian" whose character has a special auditory and sensory ability "synesthesia", which is unlike anything the library has ever seen. Were excited to see how Cassandra uses this super ability on the show.
---
John Kim plays "Ezekiel Jones" who is the resident techie of the team, who happens to be a world class thief too! John talks to us about all the crazy names he thought about using as a stage name, we suggest Johnny Hollywood!
---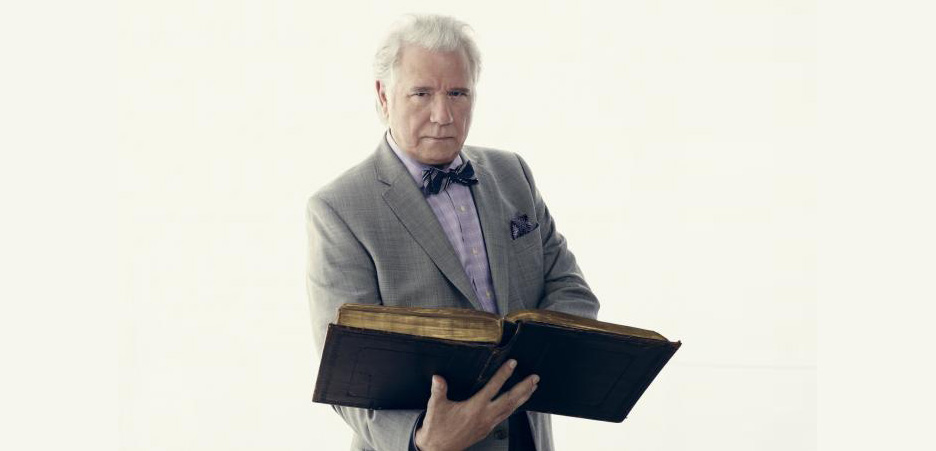 Also joining the team is TV's favorite John Larroquette as Jenkins, the groups Caretaker and Library handler who oversees the Library's annex Branch in Portland Oregon.
---
And lastly, we get to speak to executive producer John Rogers as he talks to us about re introducing us to the world of the Library and these new heroes who defend it.
---
This show looks to be an exciting fun ride, and a perfect re introduction to the Librarian series. Seriously, it's got magic, monsters and action what more could you ask for? And like Mauro says, it's got Christian Kane in it!!! (Mauro is an embarrement to us all, but he's gotta point!)
The Librarians premiers this December 7th at 8/7c on TNT!
Check them out on Facebook, Twiiter, and their website!
The Librarians on TNT
Trailer